Newest ORBIT NAVY VSAT system - OCEAN TRx4 Mil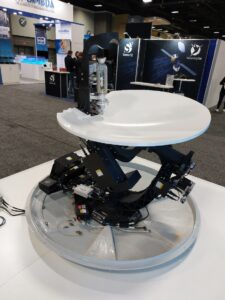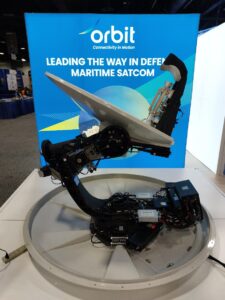 OceanTRx 4Mil is a Maritime Satcom Terminal, based on the OceanTRx4 platform but with advanced military features. A patented satellite communication system designed for maritime platforms and supports a variety of configurations of 1.15-meter diameter antenna systems, operating at Ku, X, Ka Commercial and Ka Military frequencies including simultaneous operation of a variety of frequencies for global operation. The OceanTRx 4Mil system is designed for quick and convenient installation, maintenance and upgrade, combining RF performance and exceptional system availability for security customers. OTRx4Mil has been presented to SATCOM community at SATELLITE 2023 trade show in March 2023.
Shipping Worldwide with premium packaging
Global Satcom Technical Support
Our Partners & Clients
Our wide partner network allows potential clients and vendors to rely on global MINS technical support. At MINSTECH, client success is our number one priority. Our partner network is key to helping us meet and exceed today's unique needs of the maritime SATCOM market. The MINS team continues to develop relationships with existing partners, as well as identify additional organizations with products and services that would help strengthen our ability to serve our clients.

Part of the Panasonic family, ITC Global offers global-scale presence and local on-site support.

Leveraging decades of experience, Over-Sat's team provides turn-key solutions in the area of complex broadband communications and system integration.

Part of the Marlink Group, Telemar provides bridge electronics, maintenance services, as well as satellite communications to maritime customers.

Dedicated to managing cruise vessels, expedition passenger vessels and mega yachts. Operating out of Hamburg, Germany and Limassol, Cyprus, CCS offers the full range of services required to achieve long-lasting customer satisfaction.

Developing space systems to managing launch and in-orbit control services for satellites. From Earth observation to navigation, and through to major scientific programs.

Speedcast is part of the largest remote communications provider in the world. Across more than 95+ satellites and 40 teleports, backed by 24/7 multilingual technical support centers on five continents.

Offering the latest and most powerful satellite networks available, Alpine Satcom is a service provider with an innovative and creative approach.